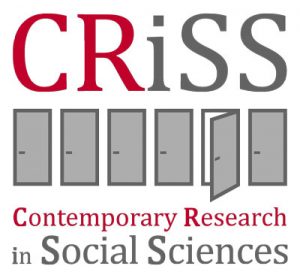 CRiSS is a recurring lecture series organised by the Faculty 02: Social Sciences, Media and Sports of Johannes Gutenberg-University Mainz. Members from all of the faculty's disciplines - Communication Science, Educational Science, Political Science, Psychology, Sociology, and Sports Science - present their current research projects and provide an insight into their research activities. The lectures are held in English to also enable an international exchange - with international students as well as visiting researchers.
Everybody is welcome!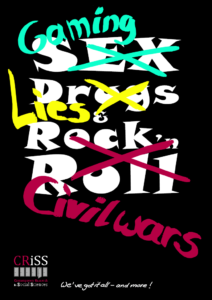 This year's CRiSS lecture series is cancelled because of the corona virus.
We try to provide the exciting programme including research topics like computer games, lies, civil wars… and even Bundesliga at a later time.
The next CRiSS lecture series is scheduled for summer term 2020 and again it will provide an insight into a colourful mix of exciting research topics such as computer games, lies, civil wars… and even Bundesliga.
Lecture series: Wednesdays 6-8pm, 2 ECTS
Accompanying blended-learning tutorial for exchange students: Wednesdays 4-6pm, 3 ECTS

Course registration:
JGU-students: Please register via JOGU-StINe:
Course catalogue --> Summer Semester 2020 --> Faculty 02 --> Interdisciplinary Courses
If you cannot apply for CRiSS within any regular module of your study programme (usually within the modul "Zusatzqualifikationen"), you can always apply via "Studium Generale".
International students: Please register with the form you get during the InfoDays.
Archive
---